Mid-Autumn Festival and National Holiday Greetings for Foreign Talents
Views:4 Author:Site Editor Publish Time: 2019-09-15 Origin:Site
As one of the most important traditional festivals of China, the Mid-Autumn Festival embodies Chinese beautiful vision of family reunion and happy life. Eating moon cakes and appreciating the full moon are the unique ceremonies of the festival. On the evening of September 12, 2019, Mid-Autumn Festival and National Greetings for Foreign Talents in Changsha, organized by Changsha Municipal Science and Technology Bureau and Changsha High-tech Zone , was held in CSHT- International Science and Technology Business Platform, which attracted nearly 40 foreign talents and their families from Britain, Italy, the United States, Spain and other countries. Mr. Zhang Hongyi, Minister of Organization Department of Changsha Municipal Party Committee, Mr. Zhou Qingnian, Secretary of the Party Working Committee of Changsha High-Tech Zone, attended the event and delivered a speech. Mr. Guo Gong, Secretary of the Party and Director of Changsha Municipal Science and Technology Bureau and Ms. Cui Xiao, Deputy Director of the Administration Committee of Changsha High-tech Zone, attended the event.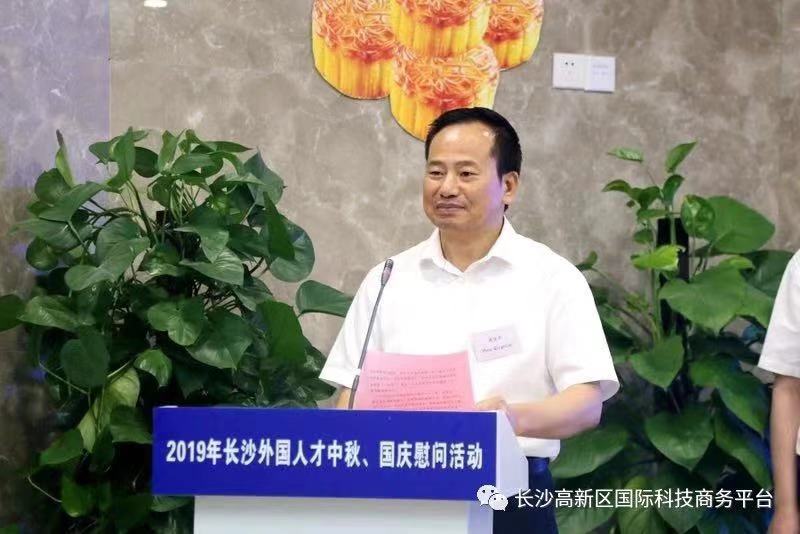 Foreign experts talked about "Changsha Impression" and " Memories from Mid-Autumn Festival" during this event, and they harvested unique joy moments in a warm and loving atmosphere.
As a foreign talent introduced by Changsha, the British Royal academician and academician of USA National Academy of Sciences, Mr. Walter Sir Walter Bodmer, who is 83 years old, is still employed by Hunan Guangxiu High-tech Life Technology Co., Ltd., dedicated to the research of human stem cells. On the same day, Walter first felt close to the "Changsha Flavor" of the Mid-Autumn Festival, which left a deep impression on him. He learned to say "Happy Mid-Autumn Festival" in Chinese and blessed all the guests attending the activity.
In addition to foreign talents who are "New Comers ", there are also foreigners who are "Old Friends" with Changsha people.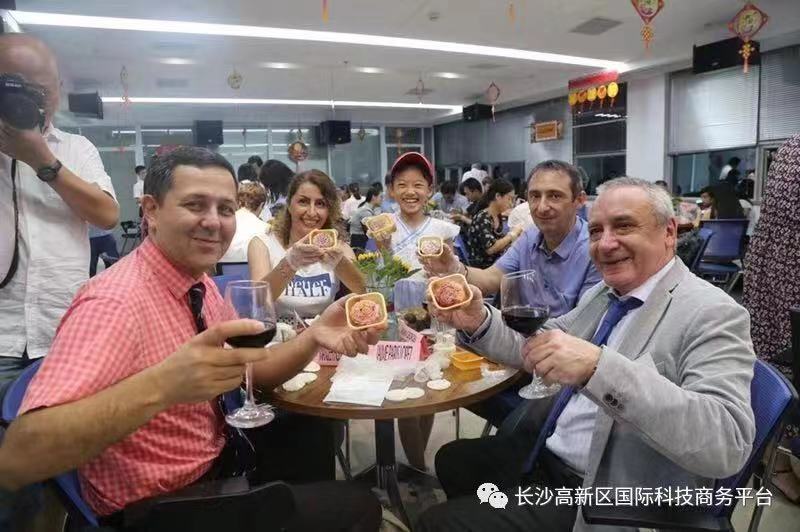 Mario Pastore, General Manager of Changsha Ximai Mechanical Construction Co., Ltd., came to Changsha from Italy in 2008. "Changsha has developed rapidly in these years. When we first came and held a meeting, we had to work hard to prepare by ourselves. As Changsha's economy is getting better and better, the government cares and supports us more and more. Now, I really don't feel like a foreigner investing in foreign country, but really being into the city and become a part of it," Said by Mario. Mario led the company to achieve rapid development and won the Hunan Xiaoxiang Friendship Award.
As Mario said, Changsha is now becoming a strategic highland for independent innovation and a core carrier for nurturing emerging industries, attracting many outstanding foreign talents to come here to innovate and start businesses. In addition, the positive atmosphere of the entire city of Changsha and the residents with good enthusiasm has become the reason for the long-term residence of foreign talents.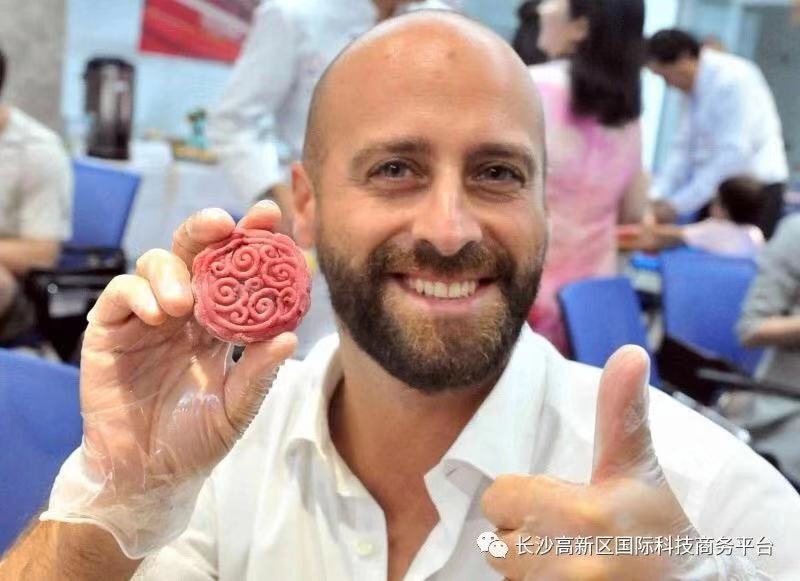 Ms. Julianne Jennings, an American teacher from Changsha WES Academy, talked about an interesting thing she experienced in Changsha. "When I first came to Changsha, I once walked on the road and my ankle was injuried. The people around me shouted and said, "There is a foreigner injured here!" and quickly sent me to the hospital. Changsha people are really nice !" Said by Ms. Julianne with a smile.
Stirring, pressing, demolding... After the foreign talents continued to learn and understand the Mid-Autumn Festival's tips, they also showed their talents and followed the "Chef" to learn to make moon cakes. "The moon cake looks very easy. It's really hard to do it, but the previous experience also makes it feel more precious when I eat it." Said by Lauri Scheyer, a foreign professor at Hunan Normal University. After knowing that the Mid-Autumn Festival is a place for family reunion and beautiful vision of happiness in life, he showed that China had a profound cultural heritage and hoped to have a deeper understanding in Changsha.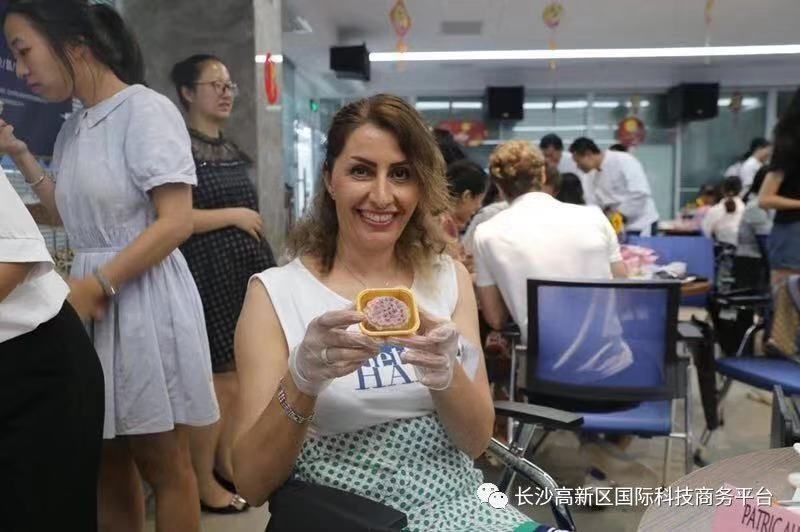 The event was held to convey the love and care of foreign talents in Changsha, deepen the cognition and understanding of foreign talents on Chinese culture, and let foreign talents gain a sense of belonging in Changsha.